Quilting Science
Quilting can be a fun activity for children and adults alike. It can be used as a creative or break the ice activity during events and meetings to encourage networking. Participants can work in groups to design their quilt squares and discuss their ideas. It is also an excellent way to communicate science when the quilt squares tell a story about the science.
In 2019, I co-organised a quilt-making activity at the Big Data Institute (University of Oxford), for our retreat day to encourage researchers to think about how they can communicate their science creatively and engage others with their work. We also wanted to create something that visually reflects the breadth of research at the Big Data Institute. Ultimately, we wanted to display the quilt in the institute as an engaging piece for visitors. Here I am sharing some of the tips and ideas we have developed to design this activity.
First thing you need is the quilt fabric. Consider a strong material, preferably white. You can find pre-cut square online. Having an extra 3 cm for the squares can make sewing easier. Different crafting materials and fabrics can be provided to the participants to use. Examples include pipe cleaners, ribbons, pompoms and buttons. Do not forget the basic tools such as scissors, needles, glue, threads and fabric pens. Choosing a wide range of fabrics can allow participants to be more creative about their work. Self-adhesive velvet fabrics were among the most popular items at the BDI retreat day. Metallic wires, pipe cleaners and organza fabric helped participants to give their design a three dimensional look. It can be useful to have a colour theme and order the materials to match the chosen colour theme to make the quilt look more professional.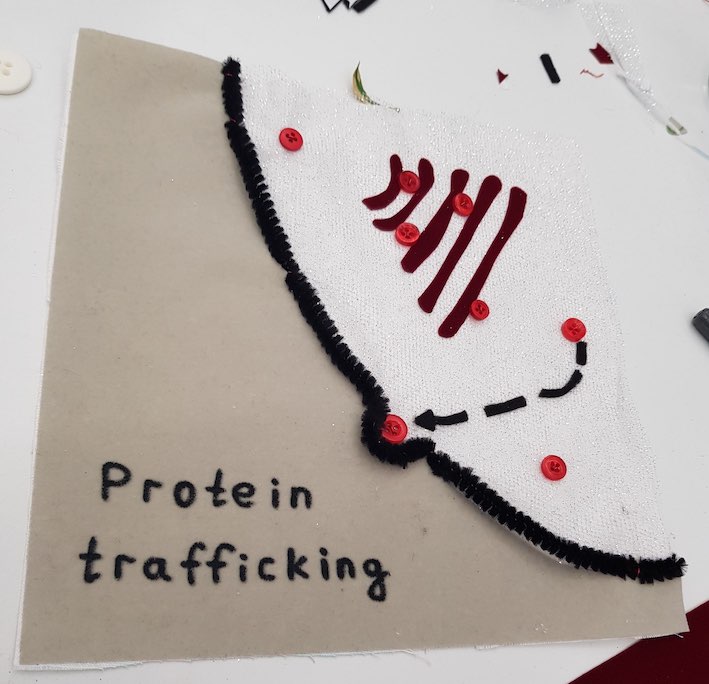 Example quilt square 1: protein trafficking between the endoplasmic reticulum and cell membrane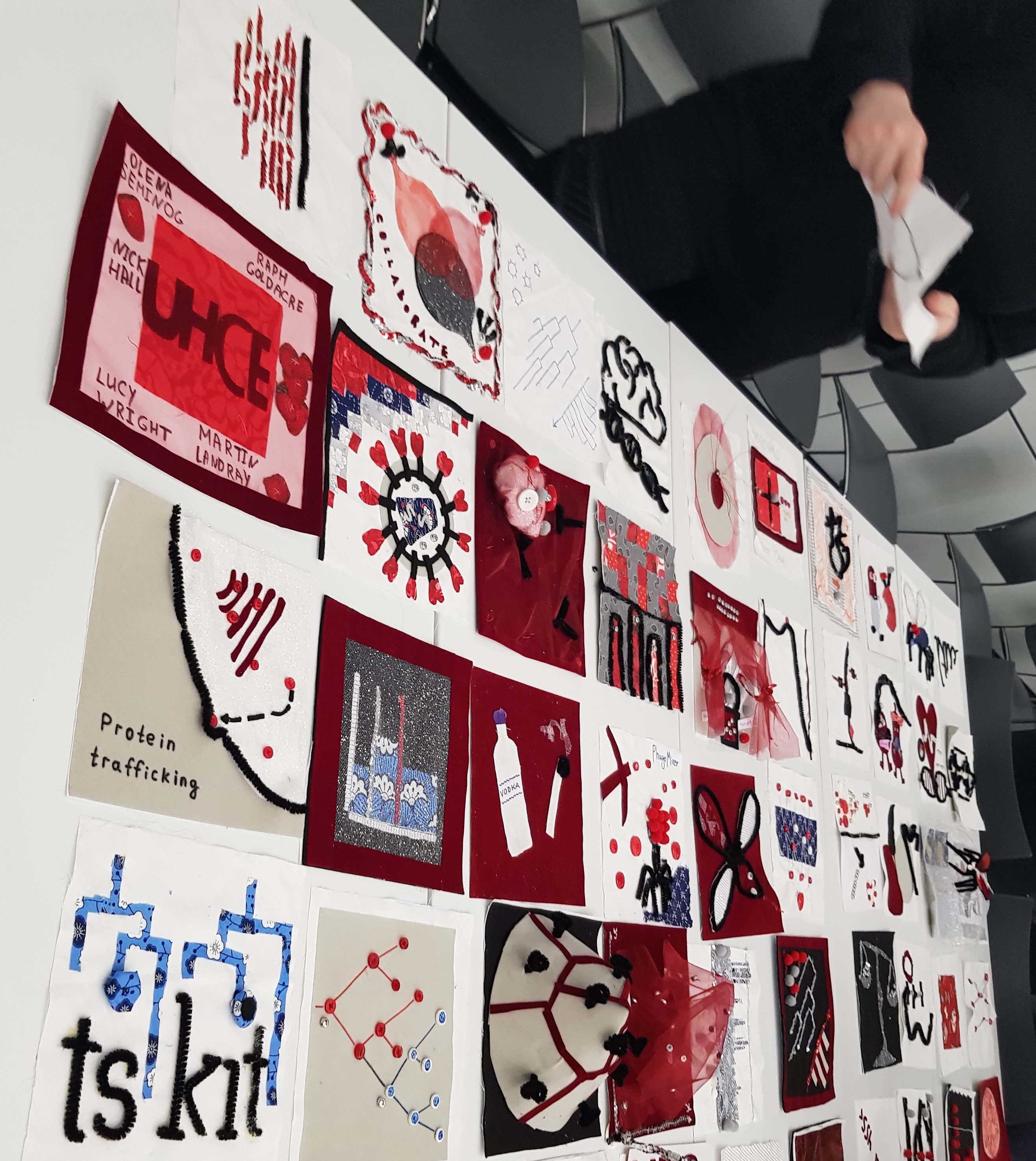 Example quilt squares created by researchers at the Big Data Institute
An alternative option to avoid the need for sewing is to have a plain quilt and stick designs with a glue gun or self-adhesive fabrics. Also, one can make the quilt digitally. Simply participants can design their squares on the computer or share illustrative images of their research (see below). Then these designs can be combined in a large poster and printed on fabric. Many poster printing companies offer this service. The printed fabric can then be sewed to a quilt and Hola!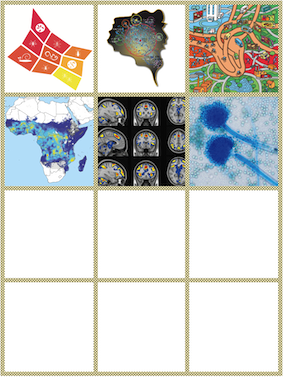 Here is the final outcome from BDI quilt activity. It is a combination of digital and crafted squares.